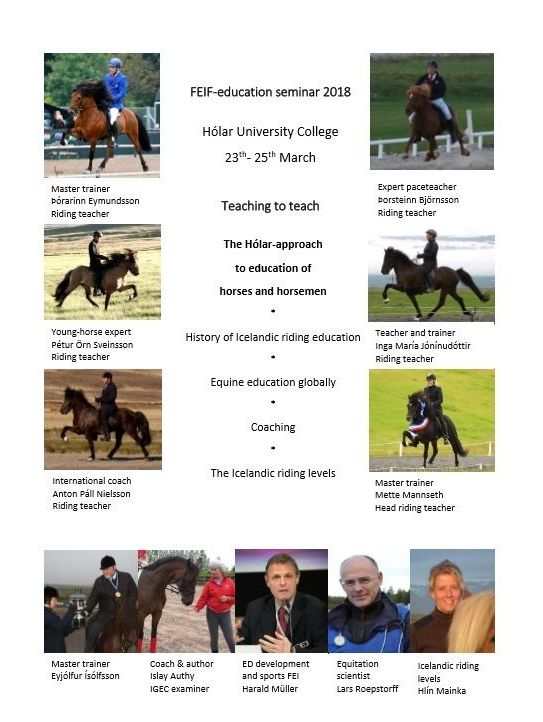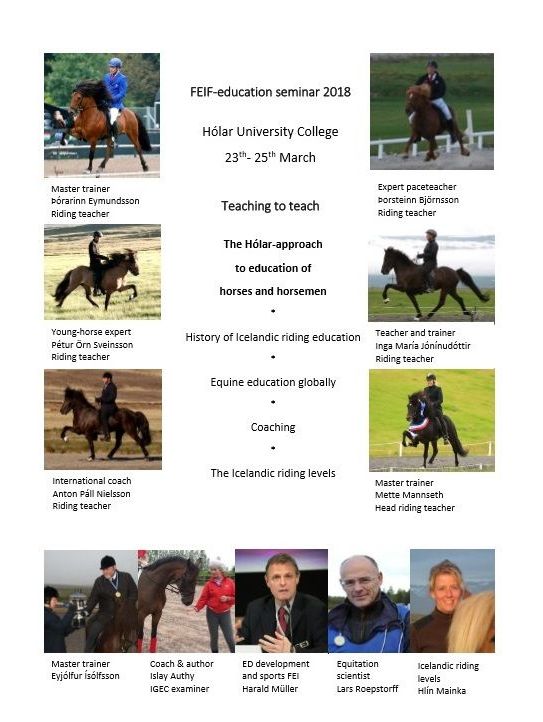 In March, HUC's Department of Equine Studies will be hosting the FEIF Education Seminar 2018. The focus of the seminar will be on teaching to teach, a systematic approach to education of riding teachers, trainers and instructors.
Our planned speakers are:
Eyjólfur Ísólfsson-Mastertrainer
Harald Muller-FEI director of education
Isley Auty-Coaching of riders
Lars Roepstorff-Equitation science
Further information and a registration form is accessible by
clicking here
.