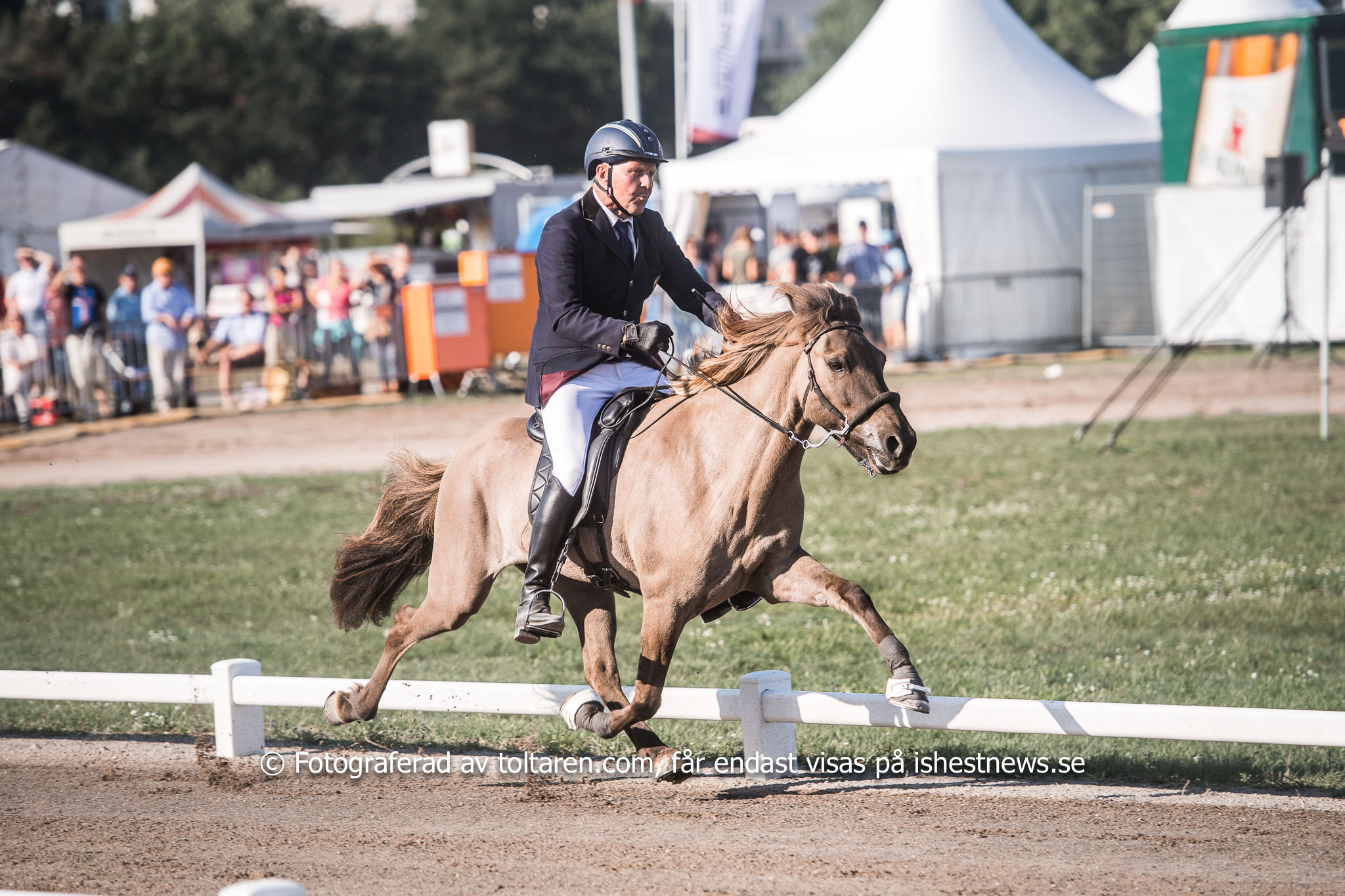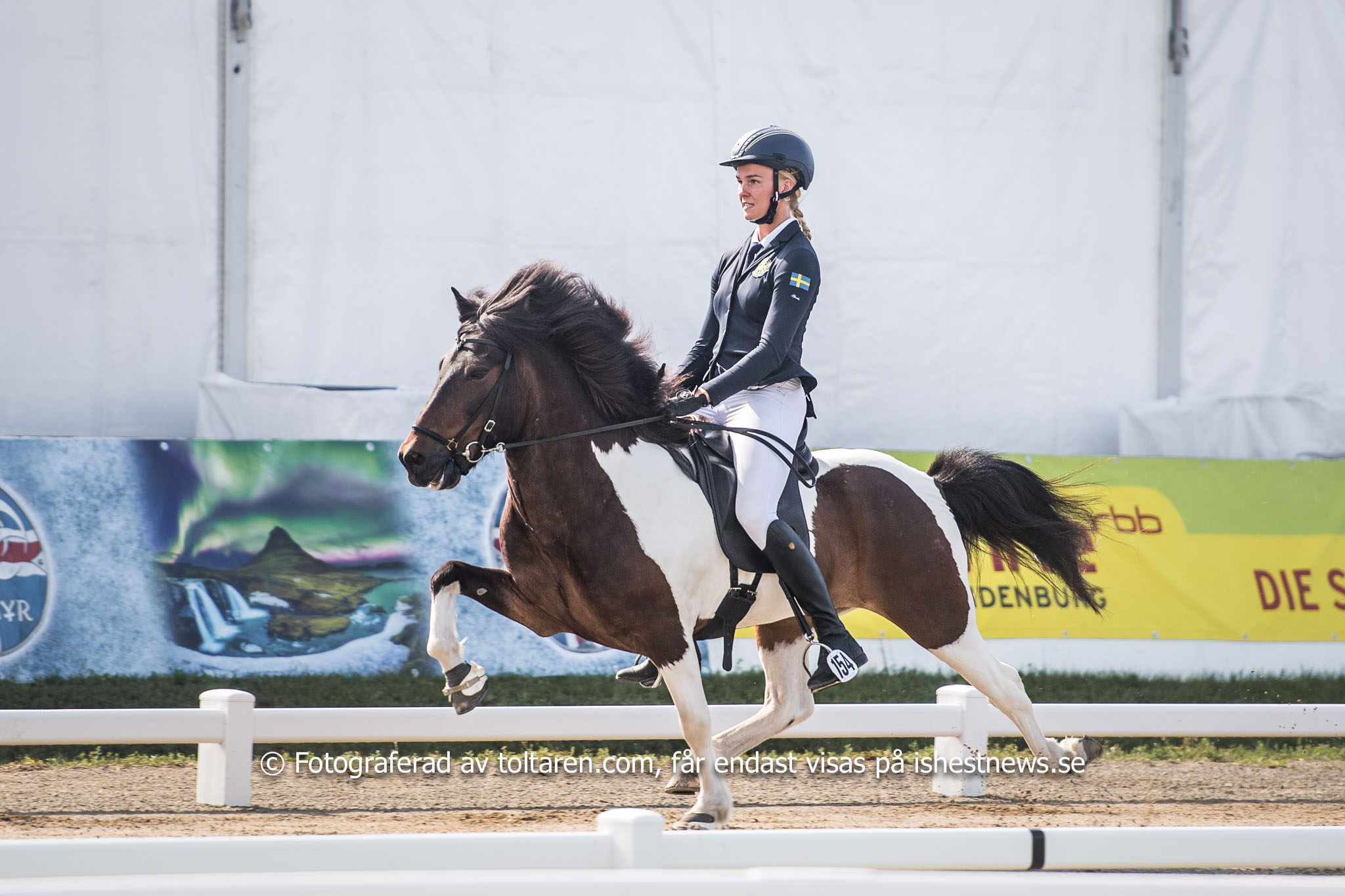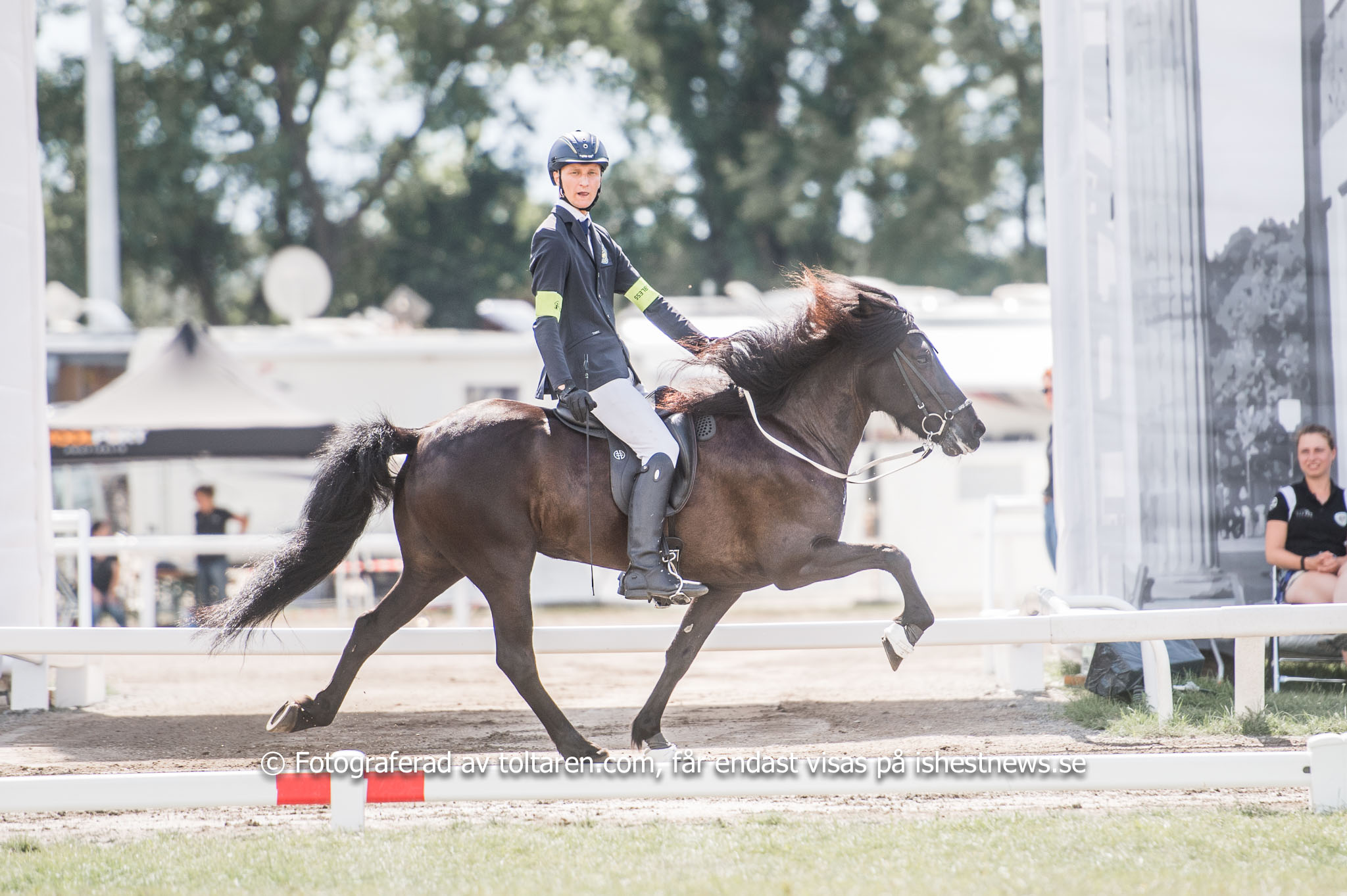 The Ishestnews team was all agog about the terrific national team and excited to watch the competitions. Guess if we were thrilled!
There are two methods when calculating the results from the WC, either best nation/team prize or highest medal count. For team prize the two highest scores from the preliminary rounds of each event are used. Iceland won followed by Sweden.
Sweden was also runner up in highest medal count preceded by Germany. The Swedish team conquered in total 18 medals of which three were gold. Magnús Skúlason, Elsa Teverud and Jack Eriksson earned the titles of world champions.
Sweden also won another 5 silver and 5 bronze medals in sport events and 1 gold, 2 silver and 2 bronze in breeding. The majority of the gold medals went to Iceland.
Congratulations to the Swedish national team and congratulations to Iceland!