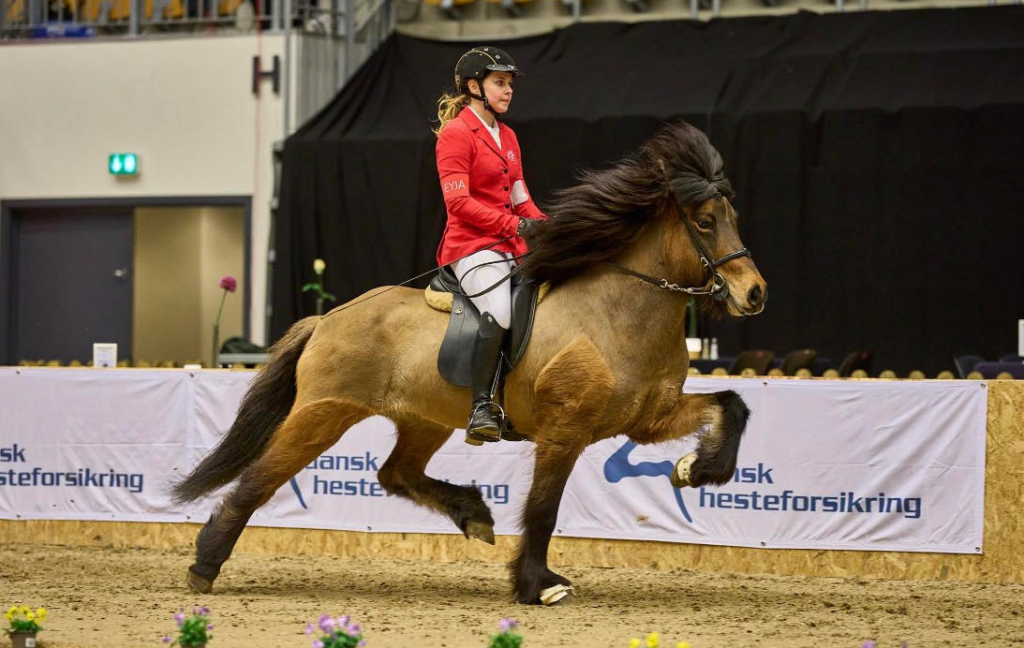 We have seen her become Swedish champion in Tölt T1 for Young riders together with Kvaran fra Slippen and in 150 m pass with Lér frá Vallhöll. We have also seen how she took the same title in the GDT, this time with Kristófer frá Hjaltastadahvammi.
She is one of the young people who make us feel secure in the fact that the Icelandic equestrian sport is constantly developing for the better through riding with small aids and great consideration for the horse. We talk about Josephine Williams. 
When she is not competing at the national level, she is part of the Swiss national team. Switzerland is her country of birth and both her parents are from Switzerland. Yet she lives in Skåne and we ask why?
The reason is simple if probably a bit complicated. Both Joséphine and her mother are so interested in the Icelandic horse that they wanted to live together with their horses on their own farm. And in order to have land and a farm in Switzerland, you need a so-called "farmer's license" and the farms are reserved for the farmers who produce food. To be able to live on your own farm with the horses around you, Joséphine's mother Martina first started looking in northern Germany but then further in Sweden. They found their farm in the area around Halmstad.
Joséphine then moved to Skåne because she is part of the group One Nationality on Paceland and has James Faulkner as his "greatest coach". For additional help with the training, they also have Elin Sif Holm Larsen and Marie Holzemer who went to Hólar and who are both on the farm.
One can wonder about the One Nationality thing, but the idea is that several different nationalities gather around the one with "one nationality", namely the Icelandic horse. In addition to Joséphine coming from Switzerland, James is British and Icelandic, Elin Danish, Marie German and the rest from Sweden.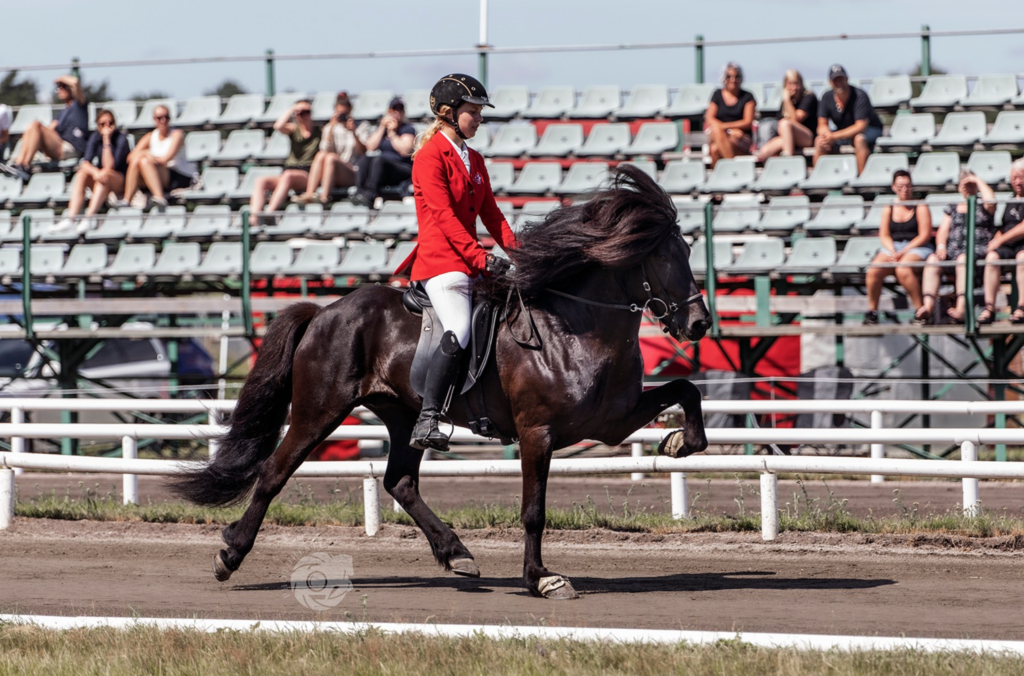 - Here in Skåne we are like a big family, says Joséphine, we train together, motivate each other and fix the stables together. In the summers we do other fun things too, like going to the beach and just having fun.
"We", that is in addition to Joséphine herself, also Lowa Walfridsson, Klara Solberg and several others.
During SM 2022, both Lowa and Klara received the Feather Prize, and i this interview with James Faulkner, he also mentions Joséphine as an outstanding rider.
Joséphine explains that it feels like they are all related. That despite the fact that they compete at different levels, they still have the same basic principle and strive to constantly become better riders.
   - The basis is to become a better "horse partner", explains Joséphine, to develop both as a person and as a rider. We all help each other develop.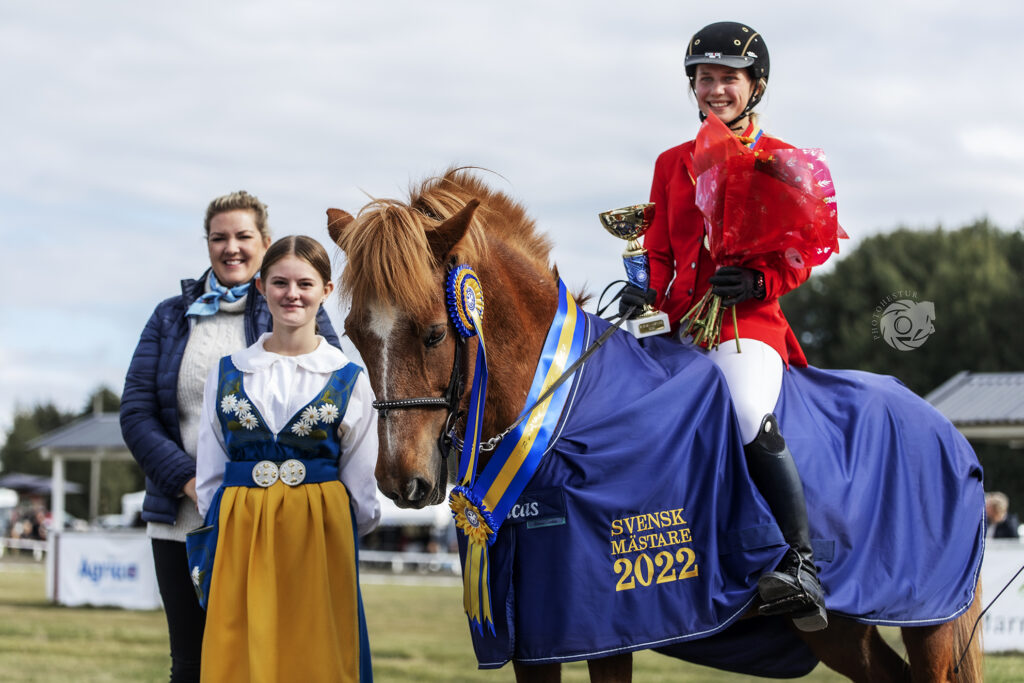 Want to be one with the horse
The horses that Jósephine trains on a daily basis are Lér frá Vallhöll, Dökkvi frá Leysingastödum, Kvaran frá Slippen and Kristófer frá Hjaltastadahvammi. How does she train then?
The training pyramid is the target image that Joséphine carries with her, she does the exercises that will help the horse progress in the pyramid.
   - The training is different from horse to horse, but my idea is that the horse should be soft, energetic and cooperative. I want to be "one with the horse", says Joséphine
She tries to use as few aids as possible, but at the same time as many as are needed. And be careful not to mix signals as much as possible.
   - Training for James is very developing, says Joséphine and mentions one time when she was training Kristófer and James told her to move her leg 1 cm.
  - He is probably crazy, I thought, laughs Joséphine, but when I moved my leg that centimeter a lot happened. Kristófer is the most fun to ride while also being the hardest.
She tells us that if you don't do it right, a warning light flashes on the horse and he stops giving that little extra that he's so good at.
   - It's really developing and fun! Kristófer has that X-factor if I do it right, that will be my receipt. In the beginning it was very difficult, now we have found each other and almost grown together.
Here, Joséphine talks about her pace horse Lér, who came from Iceland as a five-year-old stallion.
   - He came after GKSM, the world's fattest but also the world's kindest horse.
Lér ran under 8 seconds in some kind of pace, only to tölt around the track with a 3-year-old girl riding bareback.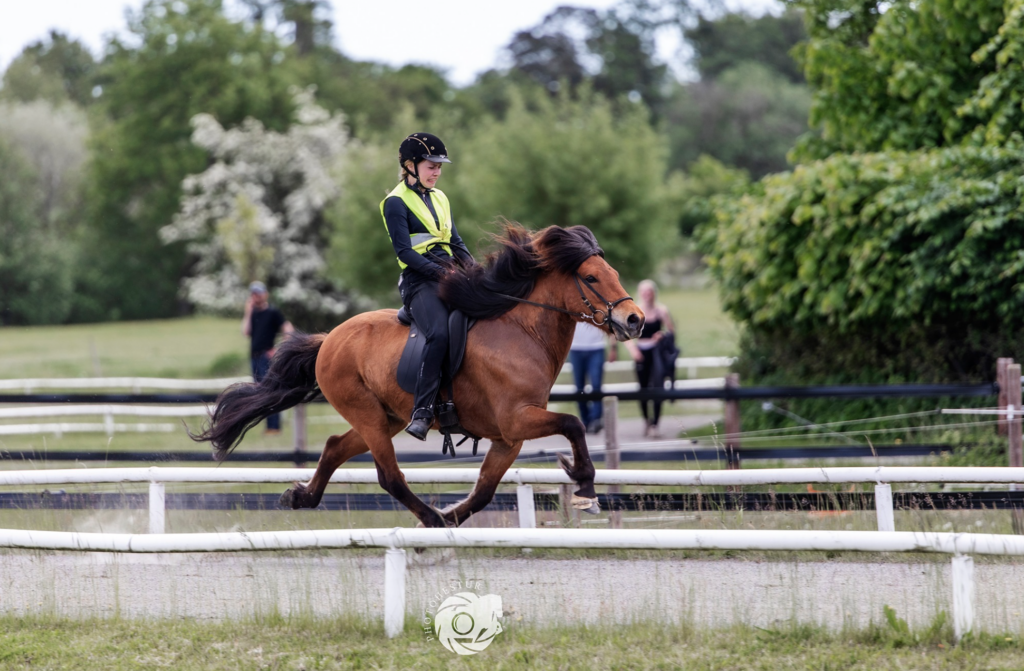 The inside arena at Paceland is newly built and it is a great help in a difficult Skåne winter. There she can ride, train from the ground or lunge. In the spring and summer, Joséphine likes to ride on the fine riding paths that surround the farm.
Fun to compete on the continent
Since 2020, Joséphine has competed at the Swiss championships and, as we previously wrote, she is a member of its national team. In Switzerland there are few official oval tracks.
   - I was very nervous before I was going to compete there for the first time, it felt like I was thrown into a completely new world. But then I realized that it was an advantage that so few knew who I was, I didn't have to worry about what others thought but just ride onto the track and do my thing.
Here Joséphine talks about the middle European championships, MEM where she competed once.
   - MEM is so much fun, everyone gathers and everything becomes a party. It's a completely different thing than championships here, everyone talks to each other regardless of nationality and team. Togetherness becomes at least as important as the competition itself.
Joséphine talks about something called the "Nationality evening" where the various participants bring a starter, main course and dessert typical of the country. And then you try each other's dishes and have fun.
The Swiss national team has Johan Häggberg as its head coach and training for him is mandatory.
   - Of course I can't go down every time and it didn't work during the pandemic, so Johan trains me here instead, explains Joséphine.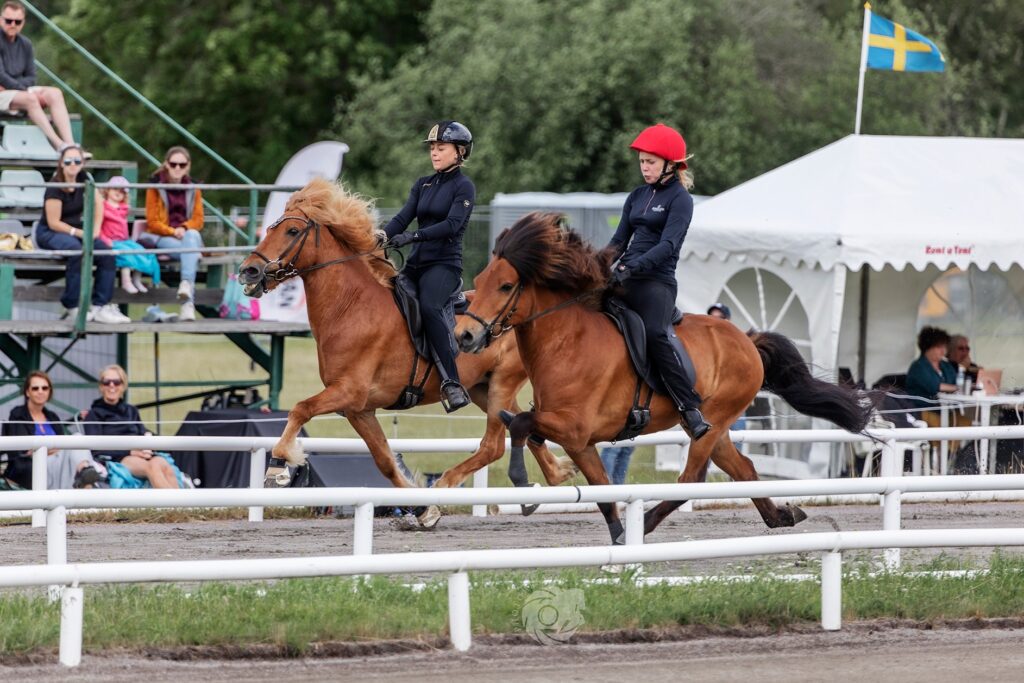 Take the future as it comes
In June, Joséphine turns 18 and she is in her second year of high school. The line is a mixed Society and Economy, and she has been given a schedule adapted to training and competition.
  - I would like to continue with horses but maybe also study further, explains Joséphine. Hólar can be an option, I'll take it as it comes.
She says that she also thinks breeding is really fun.
   – We always have to be nice to the horses. I'm so grateful for how the horses always show up and do their best, they're amazing!