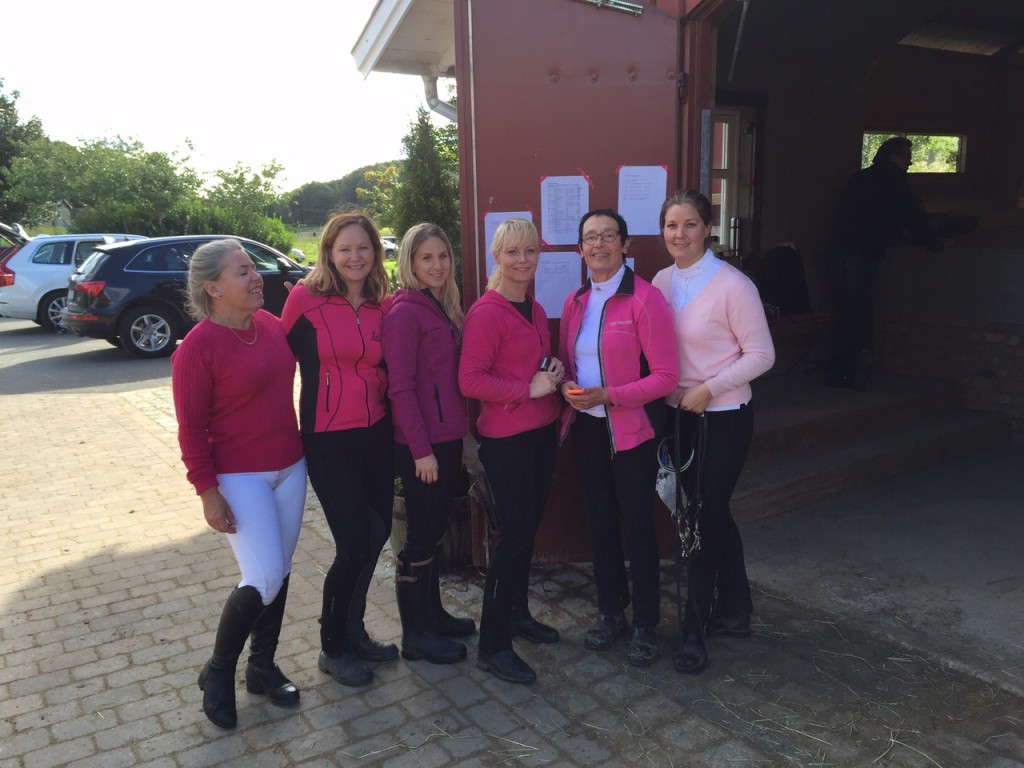 Tack till Maija Hahlin (text) och Petra Ahlm (Foto).
Många av oss har kämpat oss igenom, haft anhöriga som kämpat igenom och vissa som även förlorat kampen mot cancern.
En maktlöshet infinner sig och känsla att vilja göra något är stor. Så för ca ett år sen började idén ta form att göra en tävling där vi skulle samla in pengar till cancerforskning,
Vi ville göra en rolig tävling för alla. Oavsett nivå så skulle alla som vill få vara med. En rolig dag till ett gott ändamål.
Rosa ritten planeringen var i full gång. Då vi ville att alla intäkter skulle gå till insamlingen var vi beroende på att få folk att ställa upp gratis och donationer i form av priser. Det visades sig inte vara det lättaste. Men vi lyckades till slut få Lena Liedberg att ställa upp som speaker, Olafur Magnusson och Jan Ljungholm som domare och Peter Wallin som musik ansvarig. Sen hade vi många volontärer, vuxna som ungdomar som ställde upp under dagen, från stallet och även utifrån.
Svenska Kockar och Contio ställde upp med att servera mat hela dagen och där gick alla intäkter direkt in till insamlingen.
Blommor skänktes och fina priser från Hippolyt, Sembo, Isafold, Boett samt personliga bidrag förgyllde tävlingen och gladde många.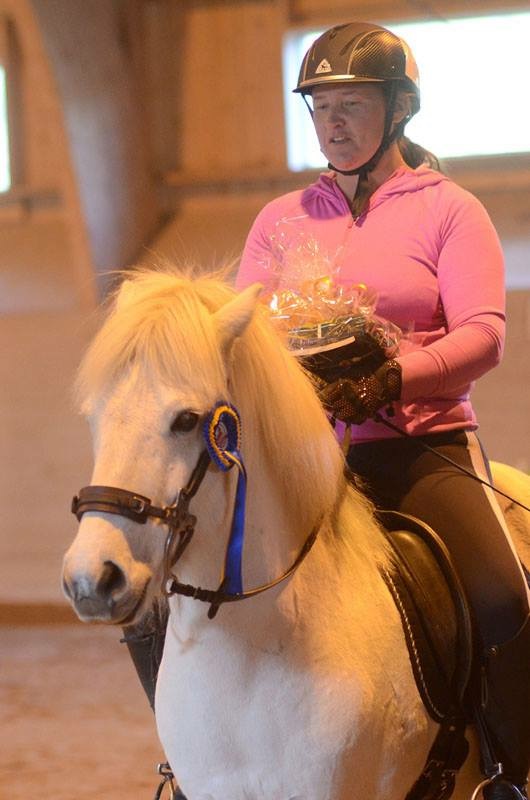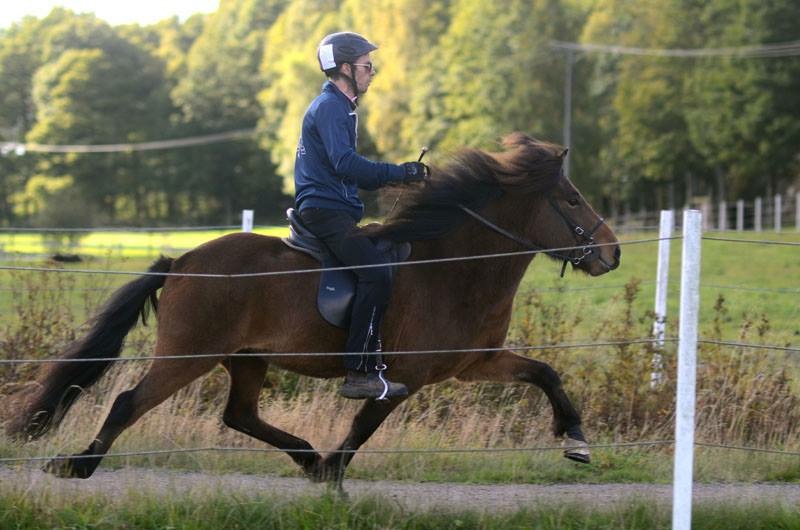 Vi hade tur med vädret. En solig dag vilket gav glada miner, fina rosa ekipage, god mat och bra musik.
Tävlingsgrenarna var Hoppning, Showpass och Firmakeppni.
Många var glada att få vara med då dom inte annars kan vara med och tävla.
Allt flöt på utan några förhinder.
Isafold, Hippolyt and Sembo kom och sålde sina produkter vilket gjorde att det fanns en hel del att göra i pauserna.
Vinnarna blev:
Hoppning: Nathalie Andersson Lindholm på Maximus från Knapegården
Showpass: Nathalie Andersson Lindholm på Ögn från Kvarnberga
Firmakeppni: Claes Pettersson på Darri
Consat and Advokat Claes Pettersson AB bidrog i form av pengar som 100% sattes in till insamlingen. Med detta och alla intäkter för anmälningarna nådde vi målet på 20.000 kr. som vi skänkte till Cancerfonden.
Dagen blev rolig och munter och så fantastiskt! Vi på Stall Lyckodalen är så glada att vi alla kunde bidra till cancerforskningen.